The Great Football Coaches Analogy
Tapping Into Each Player's Inner Genius
Identify Your True North - What Drives You And Sets You Apart From The Rest
When coaches listen intently to their players, they can guide them along a journey of fulfilling their true potential. Ultimately, this is what is meant by finding your True North in sport—using it as a compass to stay on track in pursuit of personal excellence.
This idea of finding a True North can be applied to many aspects of life, not just sports. Whether it's an individual looking for direction and clarity or a team searching for a common purpose, each has the potential to discover their own True North. By looking within and exploring what lies beneath, one can uncover their personal motivations and use them as a foundation for success. With this foundation in place, the possibilities of what can be achieved are limitless.
Finding one's True North is a process of self-discovery. It involves uncovering your unique purpose and aligning your life to create meaningful experiences and lasting impact. Your True North is fundamentally linked to the values that are most important to you, and understanding them can be the key to unlocking a future filled with purposeful, fulfilling moments. Knowing your True North is the first step to living a meaningful, authentic life and achieving goals that genuinely resonate with you. It's an empowering journey of self-discovery that can lead to a life of greater satisfaction, joy, and fulfillment. With clarity on your True North, you can confidently pursue opportunities that align with your passions and values and create a life that feels truly yours.
Connect With Your Team On A Deeper Level And Empower Them To Become Their Best Selves
Saban is known for connecting with players on an emotional level – something he's claimed is an essential process for motivating players and fostering synergy within a team.
Utilize
Mattiske's "CLIC" Model

For Creating A Culture Of Respect, Trust, And Understanding!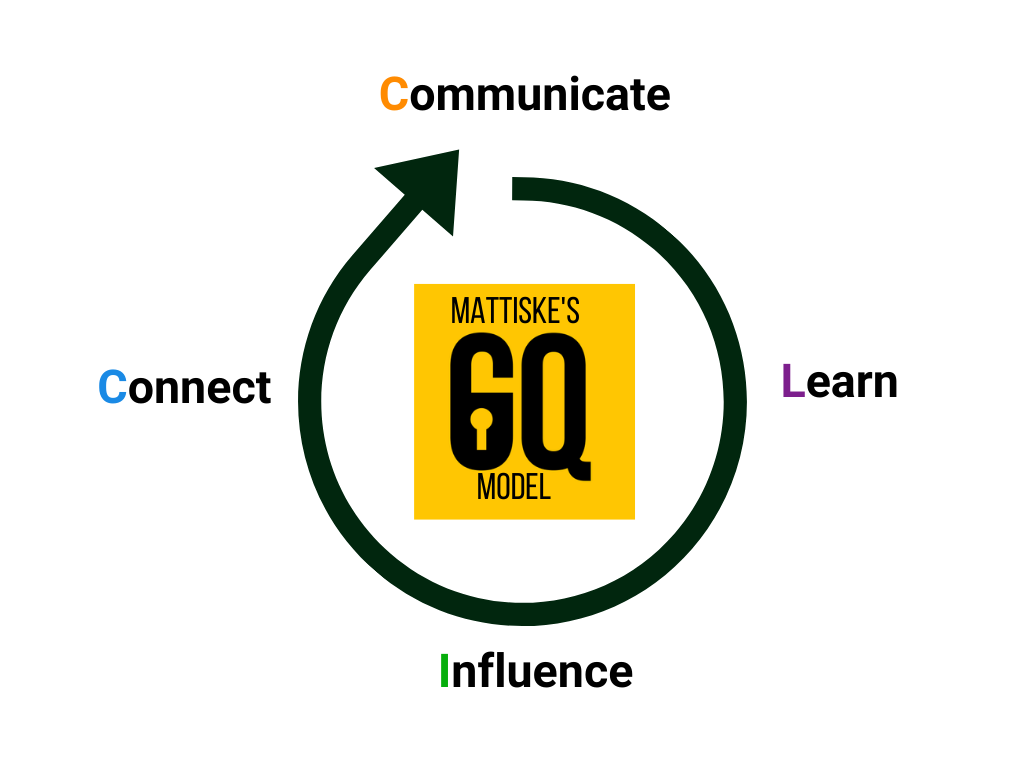 Communication

is the foundation of the "CLIC" Model

Therefore, understanding how to communicate effectively with each team member is essential to create a culture where respect, trust, and understanding are paramount. This means taking the time to understand each individual's communication style, as well as their needs to foster an environment that is conducive to positive communication.

One way sports coaches communicate effectively is by talking in the language of the players instead of in a language only familiar to the coach. Krzyzewski, for example, speaks to his teams in a way that resonates with them and helps build trust and understanding.
learning

plays a vital role in the "CLIC" Model and can be done through coaching, mentoring, and training

Coaching helps team members better understand their roles and develop new skills that will enable them to succeed. Mentoring allows employees to learn from people with experience in a certain field, providing valuable insights and guidance. Finally, training will enable employees to learn more about their job roles, develop professionally, and activate the organization's policies.
influence

is also an important part of the "CLIC" Model

It is essential to create a culture where team members feel empowered to influence decisions and contribute ideas to help move the organization forward.

Frost similarly believes that understanding the players' perspectives is critical for helping them reach their goals.
Finally,

Connection

is also an essential part of the "CLIC" Model

Building strong connections with team members helps to develop a culture where respect, trust, and understanding are prioritized. This can be done through team-building activities and recognizing individual accomplishments.

Kiffin also recognizes the importance of connecting with players during coaching conversations. Kiffin has said that influencing his players instead of dictating to them can help bring out their individual talents. Frost similarly believes that understanding the players' perspectives is critical for helping them reach their goals.
Create A Winning Game Plan - Develop An Effective Strategy To Get Results Fast!


About Catherine mattiske

Catherine Mattiske
, best known for creating
ID9 Intelligent Design
and the
Genius Quotient (GQ)
, is a leading light in the corporate learning and team-building industries. She regularly works with large and small organizations to help team members better understand one another while effectively collaborating and boosting individual and team morale and productivity in the workplace.

https://thegeniusquotient.com/inner-genius-profile/
Sign up for our weekly newsletter. Get member discounts. Be inspired. Live in your genius zone.