DISCOVER YOUR GENIUS QUOTIENT
THRIVE (DEIB)
Be the visionary that drives impactful transformation for your organization.


In this 6-week interactive program, you should be able to use Inner Genius to communicate in a new way, that celebrates and encourages a diverse and inclusive workplace that thrives.

Develop and implement the organization's Diversity, Equity, Inclusion & Belonging (DEIB) initiatives and strategy. Building an organization-wide mindset and communication toolkit around DEIB isn't just the right thing to do; it's an absolute must.
Led by the Head of Diversity, Equity, Inclusion and Belonging (or similar senior executive role), this program is designed to be attended by all corporate employees, at all levels.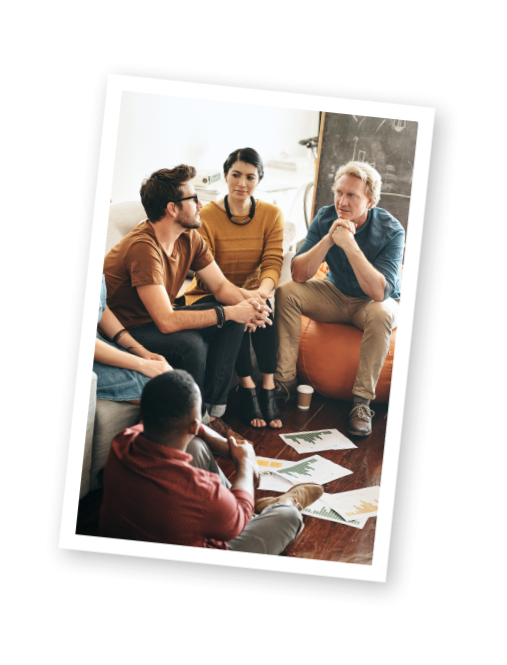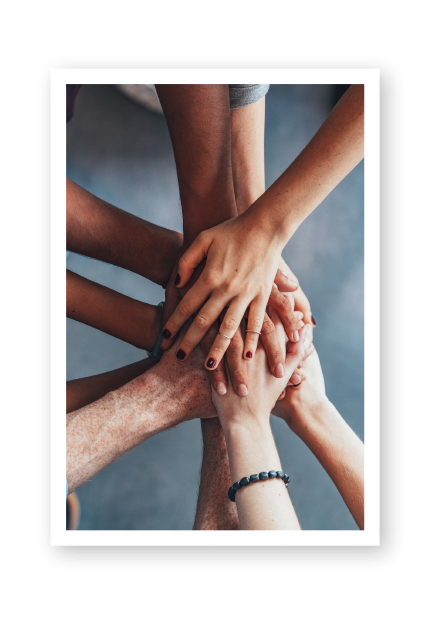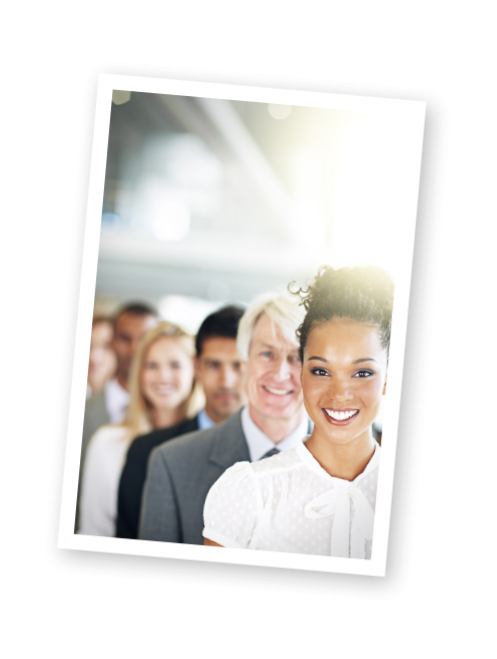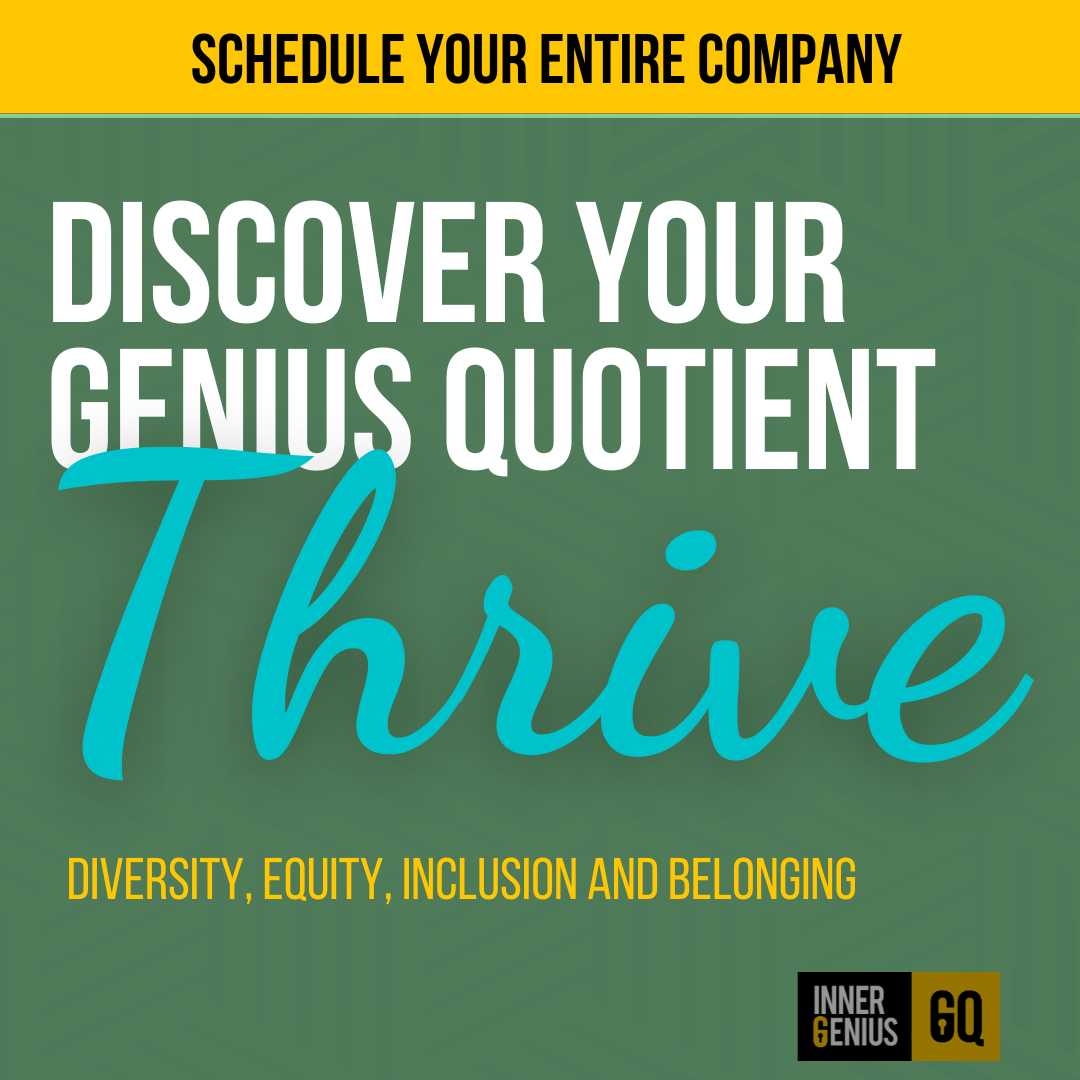 This program is an all-virtual format - join from anywhere!
Welcome Pack

Program essentials, GQ Academy access & voucher for IG Profile

Inner Genius Profile

+ Access to GQ Vault: Profile Report, full eBook, Playlist, Tools, Vouchers

Live Launch Session

90 minutes

6 Self-Study Digital Modules

2-3 hours per week

6 Live masterclasses

6 x 90 minutes

Personalized Coaching Sessions
Guide Price
$8,995
USD PER PERSON
Group Discounts apply
contact us for a custom proposal
Book now for 2024
Request a Private Program for Your Organization
Group Discounts Apply

Benefits and
Immediate results
Embed DEIB as an integral element of your organization's culture and environment
Enhance communication, remove barriers and misunderstandings and allow new, fresh ideas to be discussed

Use Inner Genius tools to help all employees speak using other people's voices and reduce unconscious bias

Maximize people's strengths by understanding how people learn, and communicate, to create effective teams.
Develop

Authentic connections

Empower every employee through the use of the Inner Genius tools
Give all employees a voice

Design communication that makes everyone feel like they are included

Reduce unconscious bias to provide a more inclusive environment for all
Testimonials
What the DEIB Experts say
Let me put a DEI department together – Diversity, Equity and Inclusivity Department. I'll have those people be on a certain number of calls. And then I'll do all the same things that I did before. How is that altering anything, just because I have some DEIB department that's going to be a call once a month? It's like you're missing the entire point. [Inner Genius] allows each of us to feel like we can still be ourselves and not have to change for other people. But we have a bridge to now hear one another. So I think that is phenomenal.
Audrey Cavenecia
How does it work?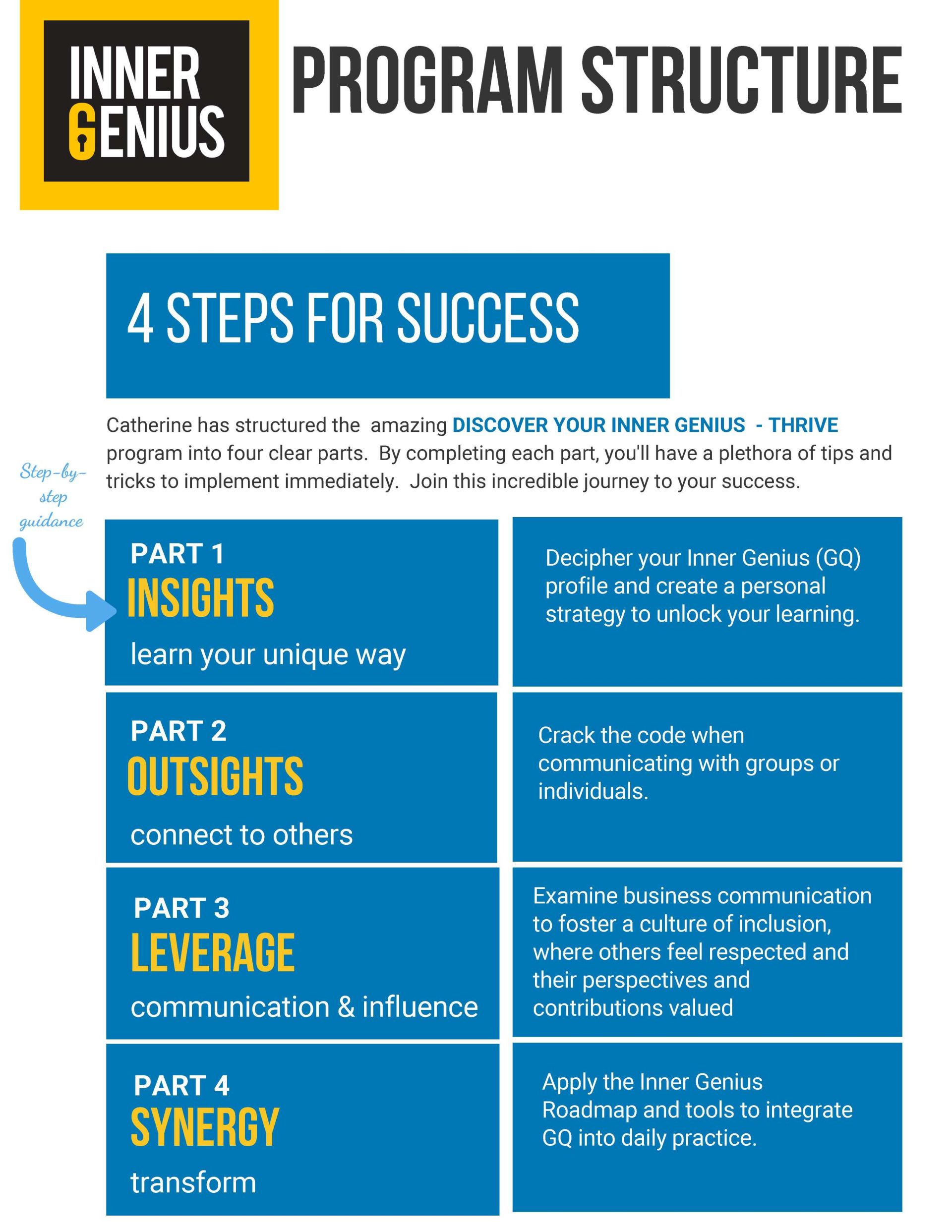 Program CONTENTS OVERVIEW
Empty space, drag to resize
Sign up for our weekly newsletter. Get member discounts. Be inspired. Live in your genius zone.